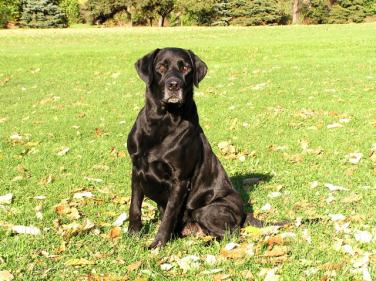 FC/AFC Counterpoint's Sidekick (Hawk)

DOB: 11/2/2005

Accomplishments

2010 #1 AKC Open All-Age Male

5 Open All-Age Wins in 2010

AKC Field Champion (FC) at four years old

Qualified for 2010 National Open (completed 8 series)

Qualified for 2013 National Amateur Retriver Championship

Pedigree

Ten National Champions and 20 titled dogs with FC, AFC, CFC, and/or CAFC

Includes Chavez, Lean Mac, Abe, Harley, and Itchin' to Go

Health

Hawk is really coming into his own. Not only is he an accomplished field trialer, he is a loving and well-behaved house dog and pet.

Stud Fee: $1,500 to approved bitches

Tidewater's Kodiak Express, MH

(Kodi)

DOB: 4/12/1998

Accomplishments

Qualified in each Junior & Senior AKC Hunt Tests entered and 5 of 7 Master Hunt Tests in 2005

Retrieves approximately 125 wild ducks and geese per season in the demanding cold-water marshes of upstate NY. This hunting requires a big, strong dog with great courage.

100% amateur trained and handled

Pedigree

Fourth generation of a line bred for good looks, intelligence, personality (calm), field ability, hunting and AKC hunt test competition

Health

Kodi is a beautiful example of the breed having the big blocky build, large square head and thick neck that are so desirable in a lab. He is 105 pounds in working condition.

Kodi is a house pet with a calm lovable personality and enjoys his naps by the fireplace with his master. He is also very at home in a duck blind.

Kodi is now deceased and his frozen semen is available to approved bitches.

Kodi throws both BLACK and CHOCOLATE

Stud Fee: $1,000

Tidewater's Action Jackson, MH

(Jackson)

DOB:  9/6/2000

Accomplishments

Achieved his AKC Master Hunter Title in 2005 qualifying in seven straight Master Hunt tests

Qualified for and competed at the 2006 Master National and 2006 World Retriever Championship

A superb hunter, the best I have had in thirty-six years of hunting retrieving in excess of 1,000 ducks and geese

At nine years of age continues to hunt with great determination and drive

Pedigree

Pedigree is excellent with 14 FC/AFCs and 4 National Champions in 4 generations

Sire FC/AFC Chena River Chavez, is the number two sire of all time

His grandfather, (2x) NAFC/CNAFC Ebonstar Lean Mac, is the top producing sire of all time.

Health

Jackson is another of our Hunt Test dogs who is now retired from Competition. He is a wonderful pet, excellent hunter, and awesome AKC competitor.  There are few that will retrieve with more style and zeal.

He is a very lovable dog who will steal your heart away.

No longer available for Stud service.